Neuropsychology Clinic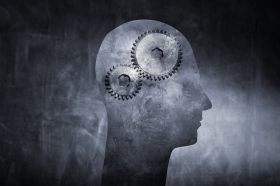 Neuropsychological testing involves sampling a range of cognitive skills through the administration of standardized psychological tests. Cognitive domains such as attention, memory, and executive function are often assessed. In addition, academic skills such as reading comprehension, spelling, and basic mathematics can be evaluated. Finally, elements of mood and psychological adjustment are frequently evaluated.
A neuropsychological evaluation helps to determine an individual's pattern of cognitive strengths and weakness. This information can be used to better understand thinking problems someone may be having in their daily life.  Results from a neuropsychological evaluation can help to identify the nature and degree of any cognitive problems, aid in differential diagnosis, guide medical or rehabilitation treatments, and assist in educational or vocational planning.
When is Neuropsychological Testing Appropriate?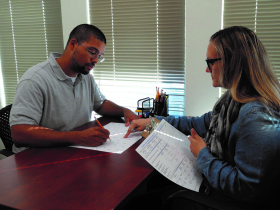 There are concerns or evidence of cognitive difficulty impacting daily functioning, progress through rehabilitation, or educational/vocational success.
There is evidence of prior cognitive difficulty in academic or work settings that might impact future educational or vocational rehabilitation goals or processes.
There is a medical or psychological condition(s) that could influence cognitive function.
How is the Evaluation Conducted?
The evaluation usually involves a review of relevant records, an interview by a neuropsychologist, and several hours of cognitive testing administered by a technician. The cost varies based on the scope of the evaluation and the referral questions that need to be answered.
How Long Does the Evaluation Take?
A typical neuropsychological assessment lasts 4-5 hours; however, longer evaluations may be warranted depending on the reason for the referral.
Neuropsychological Evaluations in Spanish
Whenever possible, neuropsychological evaluations should be conducted in the native language of the patient. Here at RIW, we have a Spanish-speaking neuropsychologist and are able to offer evaluations for Spanish-speaking persons. If someone speaks a language other than English or Spanish, it may be possible to perform a cognitive assessment with the aid of an interpreter.
FAA Evaluations
We regularly perform neuropsychological evaluations for pilots seeking to obtain or re-obtain their medical certificate. Our practice is very familiar with all of the requirements mandated by the FAA.  Our neuropsychologist is on the list of providers approved to administer the CogScreen and is HIMS certified by the Air Line Pilots Association.
To make a referral, please contact our office at (206) 859-5030, or visit our referrals page.