Staff
The Rehabilitation Institute of Washington is a multidisciplinary rehabilitation program for chronic pain, disability and a variety of musculoskeletal problems.  Our dedicated team was formerly based at Virginia Mason Medical Center, where for many years we provided valued comprehensive pain management services.  When Virginia Mason decided to discontinue those services, we established RIW in order to continue the programs we worked long and hard to develop, and to which we are deeply committed.
James Moore, Ph.D.
Co-Founder & Co-Director
James Moore, PhD received a BA in Psychology from Southern Illinois University-Carbondale and an MA and PhD in Clinical Psychology from the University of Missouri-Columbia.  He completed his residency in Clinical Psychology at the Seattle VA Medical Center and a two-year Fellowship in Health Services Research and Development through the University of Washington and Seattle VA Medical Center.
Before co-founding the Rehabilitation Institute of Washington with Dr. Kroll, Dr. Moore served as the Director of the Pain Clinic at the Seattle VA Medical Center and the Co-Director of the Pain Management Program at Virginia Mason Medical Center.  He has specialized in chronic pain management for 30 years, and has been active in research and teaching in the area of chronic pain, and has published widely in this area.
Dr. Moore enjoys helping persons with chronic pain to learn skills that will allow them to return to healthy, active and meaningful lifestyles.
Ted Albrecht, PsyD
Clinical Neuropsychologist
Ted Albrecht, PsyD, originally grew up in Phoenix, Arizona. He received a BA in Economics and a BA in psychology from the University of California at Santa Barbara. He received his doctorate from the California School of Professional Psychology during which he completed practicum training at Kaiser Permanente as well as focused neuropsychological practicums at Children's Hospital Los Angeles and the University of California at Los Angeles. He completed his internship training at the Gulf Coast VA Medical Center before completing his Postdoctoral training at The University of Pittsburgh Medical Center Sports Medicine Concussion Program. There, he hyper specialized in concussion management and traumatic brain injury rehabilitation, seeing over 4,000 patients during his two-year fellowship. He especially enjoys working with athletes and finds fulfillment in helping patients of all backgrounds return to previous levels of functioning. He enjoys researching innovative ways to treat injuries and has explored this by completing his dissertation on virtual reality's potential use for injured athletes in a rehab setting in addition to being published by the Journal of Neurotrauma as lead author on a paper exploring the use of track scanning laser ophthalmoscopes for the purpose of monitoring concussion recovery. He joined RIW in 2023, provides neuropsychological evaluations within the BIRP program, and initiated RIW's concussion clinic with the help and support of his RIW colleagues. Outside of work, you will find Ted hiking, golfing, playing basketball, bragging about Luis Gonzalez's World Series clinching blooper single in 2001, or properly informing the public of how the Phoenix Suns were robbed of their NBA Finals in 2007.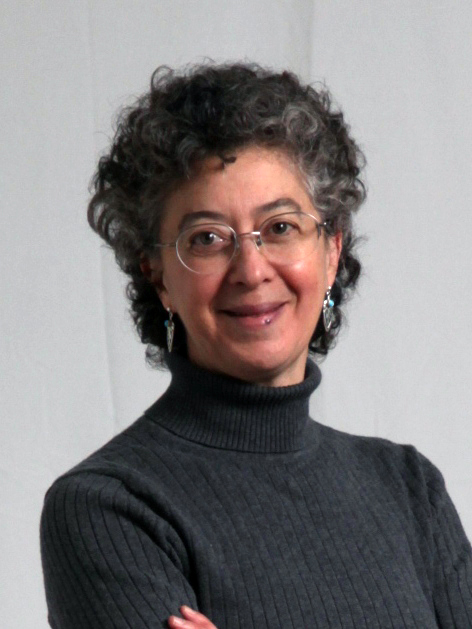 Heather Kroll, M.D.
Co-Founder & Co-Director
Heather Kroll, MD received a BA in Mathematics from UC Berkeley and an MA in Physical Therapy from Stanford University.  She received her MD from the University of Washington, School of Medicine where she also completed her residency in Physical Medicine and Rehabilitation.
Dr. Kroll practiced as a physical therapist for eight years prior to returning to school for her MD degree.  For the last ten years, she has worked primarily in pain management and with patients with musculoskeletal injuries, first at the Multidisciplinary Pain Clinic at the University of Washington and then at Virginia Mason Medical Center.  Dr. Kroll has a particular interest in working with patients with complex musculoskeletal problems, identifying the movement and biomechanical factors that lead to chronic symptoms.  She co-founded the Rehabilitation Institute of Washington with Dr. Moore so that she could continue to work with a team of skilled professionals to help patients with all aspects of their chronic pain problems to regain function and diminish disability.
Dr. Kroll is board certified in Physical Medicine and Rehabilitation, with subspecialty certification in Pain Medicine.
Sean Tollison, Ph.D.
Psychologist, Clinical Director of Pain Management Program
Sean J. Tollison, PhD received his doctorate in clinical psychology from the University of Washington in 2010 then completed a one-year post-doctoral fellowship in interdisciplinary treatment of substance abuse at the Seattle VA Medical Center. Since joining the team at the at the Rehabilitation Institute of Washington, he has strived in his role as a pain psychologist and clinical director of the pain management program to work with people in facilitating recovery from injury using mind-body, acceptance, and motivational approaches. He emphasizes the importance of incorporating patient values and building relationship to not only facilitate the rehabilitation process, but also help people re-establish quality of life and sense of fulfillment. In addition to his work at RIW, he has provided various presentations and trainings on psychological approaches to facilitating recovery from persistent pain/disability and motivating behavior change for The Foundation of Medical Excellence, Professionals in Worker's Compensation, and International Association of Rehabilitation Professionals. When not at RIW you can find him cheering wildly (and maybe a little uncontrollably) at Seattle Sounders games or romping through the mountains and jumping into the glacial lakes of the Pacific Northwest.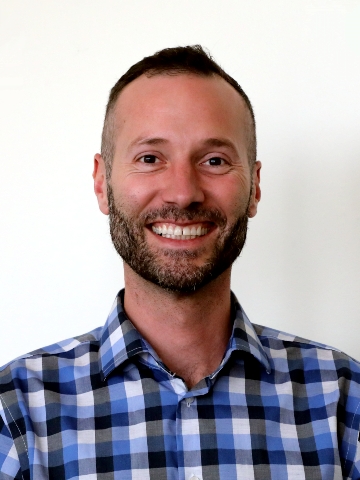 Matthew McFarland
Clinical Director of the Brain Injury Rehabilitation Program, Speech Language Pathologist
Matthew McFarland MS, CCC-SLP, CBIS received his BA in Communication Sciences and Disorders from Western Washington University in 2016. Due to a specific interest in acquired neurogenic communication disorders, he pursued a Master of Science degree in Medical Speech Language Pathology at the University of Washington, which he earned in 2018. Matthew became a staff member at RIW following a summer internship here that same year. He received his Certificate of Clinical Competence (CCC) and Certified Brain Injury Specialist (CBIS) certificate in 2019. Matthew accepted the role of Clinical Director of the Brain Injury Rehabilitation Program in 2021. In his spare time, Matthew volunteers as the bird and exotic animal foster lead for the Seattle Animal Shelter where he supports foster parents in providing excellent care and finding bird and exotic animals their forever homes.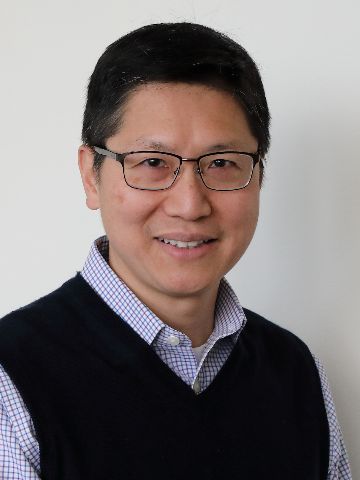 Dennis Chong, M.D.
Physician
Dr. Chong has been in practice since 1993, starting at the Detroit Medical Center.  In 1999, he missed the rain, and relocated back to the northwest.
Dr. Chong is from Canada, where received his medical degree from the University of Calgary, Alberta and is board certified by the College of Family Physicians, the Royal College of Physicians & Surgeons, Canada, and the American Board of Physical Medicine & Rehabilitation.
He is on staff at Swedish Medical Center, and is a consultant for the International Community Health Services.
Ryan Otten, MD, MPH
Physician
Dr. Ryan Otten received a BA in religious studies and biology and his MD from Indiana University. He subsequently received an MPH degree, with a focus on occupational and environmental health, from the University of Minnesota. He completed an occupational medicine residency at HealthPartners in Saint Paul, Minnesota.
After completing residency, Dr. Otten worked as an occupational medicine physician for nearly 10 years, during which time he developed an interest in the psychosocial barriers that affect recovery from work-related injuries and illnesses. When he moved from Colorado to the Seattle area in 2018, he transitioned into the role of regional medical director for a group of 23 occupational medicine clinics in Washington and Alaska. He credits his 3 years in that role with providing new insight into the effects of having various stakeholders involved in the workers compensation system, with their sometimes competing needs and goals.
Dr. Otten is board certified in Occupational Medicine by the American Board of Preventive Medicine and recertified at the beginning of 2022. When not working, he can be often be found camping and hiking in the mountains, frequently with his young daughters in tow. He is also an avid reader and a perpetually novice guitar player (his own words).
Kelsey Wozniak, PA-C
Physician Assistant
Kelsey Wozniak, PA-C, received a BS in Speech and Hearing Sciences from the University of Washington. After working for a couple of years as a Special Education teacher, she became a Certified Nursing Assistant and worked first in a skilled nursing facility and then spent four and a half years at Harborview Medical Center working with the outpatient rehabilitation clinic. She later returned to the University of Washington and graduated from MEDEX Northwest in 2013 with her Master's degree in Clinical Health Services. She did locums tenens work as a primary care provider with Indian Health Services in South Dakota prior to joining the Rehabilitation Institute of Washington. She has an interest in chronic pain management and enjoys supporting patients as they work towards their goals.
Kate Donaldson
Psychometrist
Kate began her psychometry apprenticeship in 1999 under the tutelage of board-certified neuropsychologist William A. Burkhart, Ph.D., ABN, in Seattle, Washington.   After completing 4 years working closely with her mentor, She accepted a position at the University of Washington Medical Center – rehabilitation department as a psychometrist.  Over the last 20+ years She has had the opportunity to work with a number of neuropsychologists in the Seattle area who specialized in traumatic brain injuries, movement disorders, stroke and dementia.
Allie Graves, MS, CRC
Vocational Rehabilitation Counselor
Allie Graves, MS, CRC, received her BS in Outdoor Resource Management from San Diego State University. It was during this program she was introduced to Rehabilitation Counseling and decided to pursue a master's in it, focusing on psychiatric disabilities and general mental health counseling. Throughout her program Allie worked with individuals with severe mental illness transitioning from prison systems to outpatient care, as well as young adults currently experiencing homelessness. After moving back home to Seattle, she finished her master's program in the summer of 2021 and began working with RIW soon after. She has thoroughly enjoyed focusing on vocational counseling within the BIRP program and helping individuals navigate returning to work.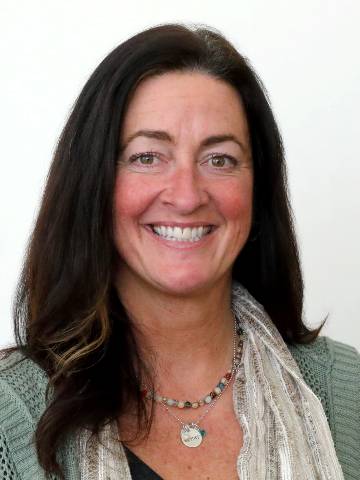 Megan Dahl, MA, CRC
Megan Dahl earned her BA in Psychology from Central Washington University in 1997, at which time she entered the field of private sector Vocational Rehabilitation. She earned her Master's in Rehabilitation Counseling from Western Washington University in 2004 which allowed her to later earn her certification as a CRC. Megan has worked passionately as a Vocational Rehabilitation Counselor both with L&I Worker's Compensation and in the forensic arena. Educating and supporting those individuals who have sustained work injuries is of utmost importance to Megan. As a PNW native, she enjoys spending time with her two daughters, her family and reading a good book in the sunshine.
Sarah Christensen
Physical Therapist
Sarah Christensen received a BS in Biology from Bradley University.  Following a career as a high school science teacher and coach, she completed a Master in Physical Therapy degree from Northwestern Medical School in  1995.  Sarah has worked in various Physical Therapy settings including sports medicine and spine clinics, nursing homes and hospitals.  She has worked with her current colleagues for the past fifteen years involving chronic pain management and work reconditioning, and has been at RIW since 2005.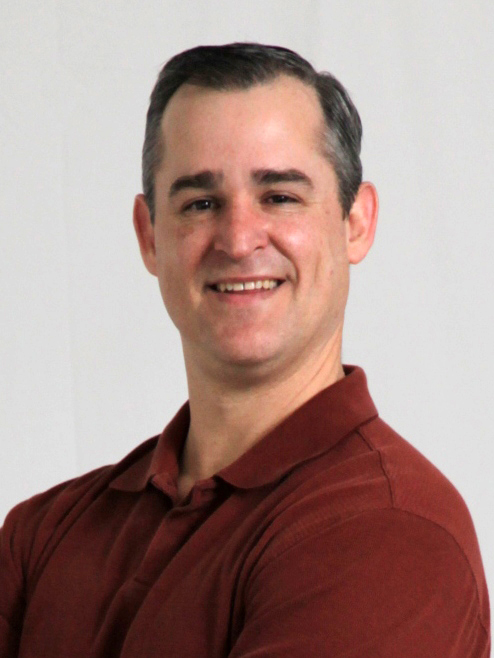 Tracy Cloud
Physical Therapist
After receiving a BA in Psychology and a BS in Physical Therapy from the University of Washington, Tracy has practiced Physical Therapy for eighteen years, specializing in the treatment of chronic pain since 1999.  Tracy has been part of the team at RIW since 2005.  He is also a specialist in treating golf-related injuries and has been treating those injuries for the last nine years.
Randy Hermans
Physical Therapist
After receiving his BS in Exercise Physiology from Oregon State University and his Master of Physical Therapy from the University of Puget Sound, Randy worked for eight years at Virginia Mason, specializing in chronic pain, spine care and pain management/work conditioning.  Randy has been at RIW since 2005, treating patients with chronic pain and disability.  He has also been a featured speaker at several Continuing Education Courses for Primary Care Physicians, Nurse Case Managers and Vocational Counselors regarding spine care and injured worker rehabilitation.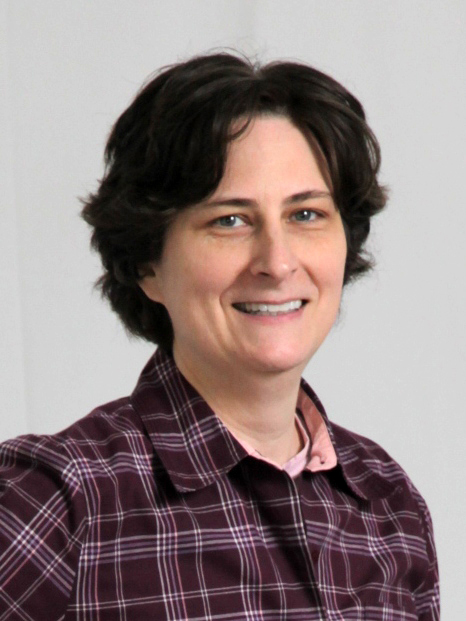 Linda Trafton
Physical Therapist
Linda Trafton received her BS in Physical Therapy from the University of Washington in 1991.  She then practiced for 14 years at Virginia Mason Medical Center in the pain management program and research studies involving patients with ALS or Lou Gehrig's disease before joining the team at RIW in 2005.  Linda received her doctorate degree in Physical Therapy in 2006 from the Arizona School of Health Sciences.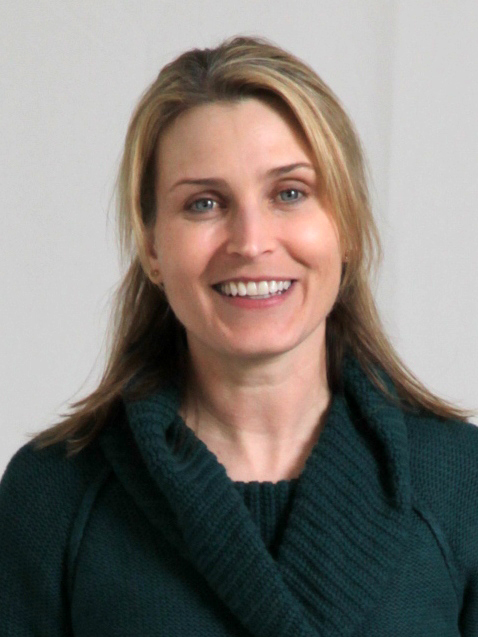 Barb Mierzwa
Occupational Therapist
Barb Mierzwa received her BS in Occupational Therapy from Queen's University in Kingston, Ontario, Canada, then practiced Occupational Therapy for the past twenty years doing inpatient rehabilitation, acute care, outpatient rehabilitation, neurological rehabilitation, and pain management /work conditioning.  Barb has been treating patients at RIW since 2005.  She enjoys working with patients who have chronic pain and understands how it has impacted their daily life.
Tracy Nolder
Occupational Therapist
After receiving her BA in Business Administration from Western Washington University and her BS in Occupational Therapy from the University of Washington, Tracy practiced for 5 years at Virginia Mason in work injury rehabilitation before bringing her skills to RIW in 2005.  She has special interest in work injury prevention, industrial rehabilitation, chronic pain and office ergonomics.
Joe Bullert, OTR/L
Occupational Therapist
Joe received his Master of Occupational Therapy degree from the University of Washington in 2015. Before joining RIW in 2021, Joe worked in a variety of settings including industrial rehabilitation and hand therapy. He enjoys helping clients return to their desired activities and maximize their overall function.
Tondra Sheldon
Occupational Therapist Assistant
Tondra Sheldon graduated from Greenriver Community college in 2007 obtaining an AAS Degree in the Occupational Therapy Assistant program.  She did a clinical at a privately owned clinic specializing in industrial rehabilitation in July 2007- Aug. 2008, and was invited to join the staff where she worked for one year. Wanting to broaden her field of experience she took a position working in Adult Day Health with a Multicare clinic in order to work with multiple diagnoses. However she missed working with people in the industrial work setting, and joined the RIW team in 2009. Tondra loves working with people and  enjoys helping them to return to gainful employment or reach the highest quality of life that they can realize.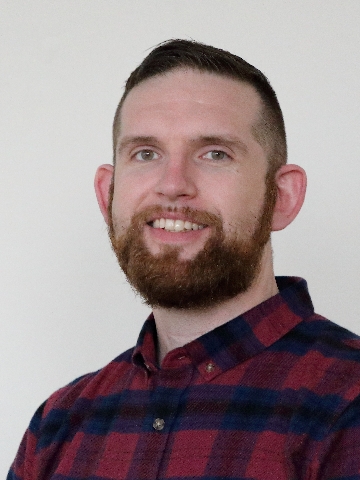 Scott Bowen, COTA/L
Occupational Therapy Assistant
Scott graduated in 2020 receiving his AAS Degree from the Occupational Therapy Assistant program at Lake Washington Institute of Technology. Prior to joining RIW in 2021, he worked in industrial rehabilitation and work hardening. He currently serves as Secretary on the executive board for the Washington Occupational Therapy Association and as an executive board member of HeadStrong, a local organization supporting survivors of brain injury and their families. He has previous experience mentoring individuals living with brain injury and enjoys helping people realize their full potential and return to the activities that are meaningful to them.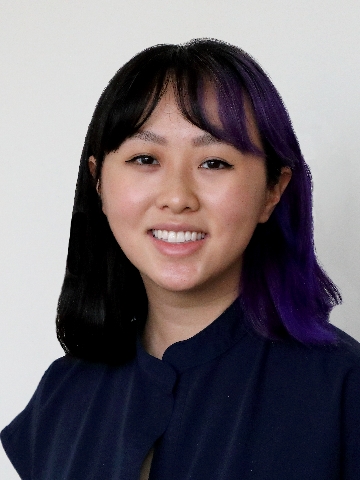 Olivia Kao, CCC-SLP
Speech Language Pathologist
Olivia Kao, MS, CCC-SLP received her BS in Speech and Hearing Sciences and her BA in Linguistics from the University of Washington. Following a year working to support research in bilingual language acquisition in Madrid, Olivia returned to the University of Washington to pursue her master's degree in Medical Speech-Language Pathology, which she earned in 2018. Olivia completed a clinical internship at Memorial Hermann-Texas Medical Center in Houston, and her clinical fellowship in a skilled nursing facility in the Seattle area, continuing to work with adults recovering from stroke, moderate to severe brain injury, and those living with neurodegenerative disease before joining the RIW team in 2021. Olivia is an LSVT-LOUD certified clinician and enjoys her work at RIW to help individuals improve their quality of life by regaining confidence with their cognitive, speech, language, communication, and swallowing abilities.
Kaylee Ueland MS, CCC-SLP
Speech Language Pathologist
Kaylee Ueland MS, CCC-SLP received her Master of Science degree in Communication Sciences and Disorders from the University of Montana in 2018. She earned her Certificate of Clinical Competence (CCC) in 2019 while working in a skilled nursing facility. Additional experience has involved acute and inpatient care in a heart and surgical hospital, as well as post-acute care in a neurorehabilitation facility. Kaylee accepted a speech language pathologist role at RIW in January 2022 and is currently pursuing a Certified Brain Injury Specialist (CBIS) certificate. Particular clinical interests include dysphagia, dysarthria, cognition, and aphasia.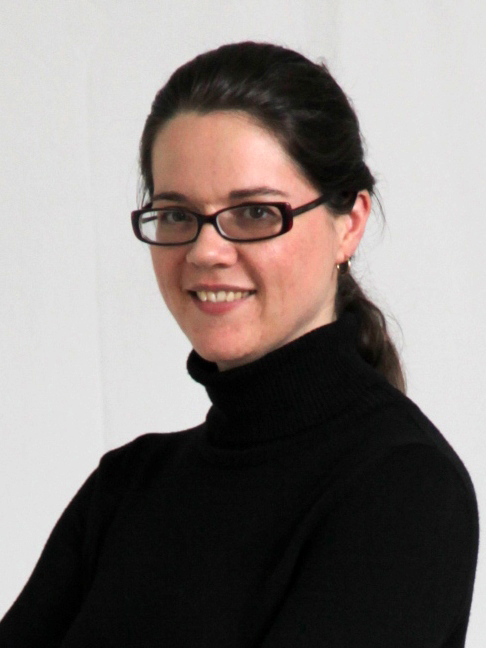 Karin Sinkula
Office Manager
Karin manages the day to day operations of the office. She is the person responsible for billing, bookkeeping, and other financial functions of the clinic.
Katrina Sligar
Medical Biller & Receptionist
Katrina is one of our friendly receptionists, as well as our medical billing specialist.  She is available to answer any questions about our services, insurance coverage, and billing and payment, and strives to create a positive experience for everyone visiting RIW.  Katrina is also bilingual, and can assist patients and clients that speak Spanish.
Fiona Ruddell
Medical Records Assistant
Fiona is our Medical Records Assistant and ensures that records are organized and distributed to the appropriate parties. You can also sometimes find Fiona at the front desk, greeting patients with a friendly face.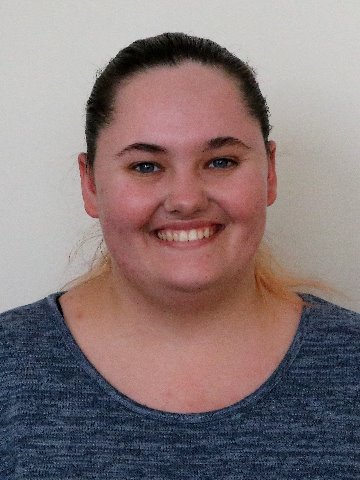 Adriana Crowley
Medical Assistant
Adriana is our friendly Medical Assistant, and her primary role is assisting the Doctors and Physician Assistants on staff. She can assist in requests to speak with the physicians, as well as questions about the programs in general. You will usually see her escorting patient to their appointments with the various physicians.
Hannah MacLaren
Front Desk Manager
Hannah is our Front Desk Manager and is responsible for checking patients in and answering any questions about the facility and programs offered. You can find her behind the front desk greeting patients and making them feel like RIW is their home away from home. She has a strong background in customer service and enjoys working with people from all walks of life.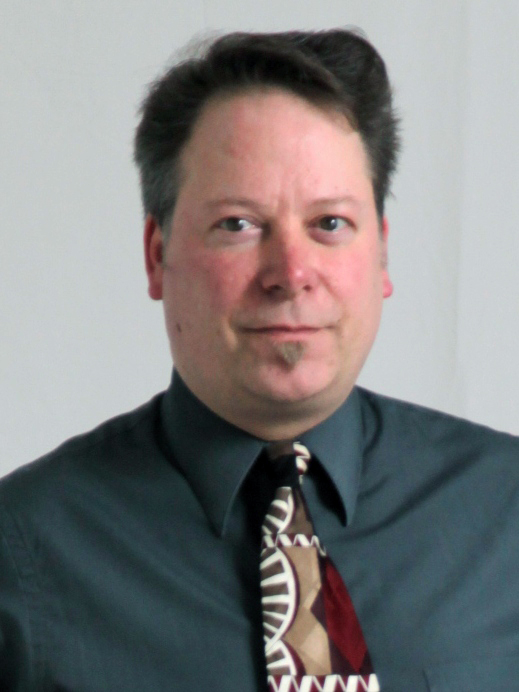 David Kidder
Work Injury Programs Coordinator
David handles referrals for work injury programs. He can make the process very easy for those referring to one of our programs by obtaining authorization and all the arrangements for treatment.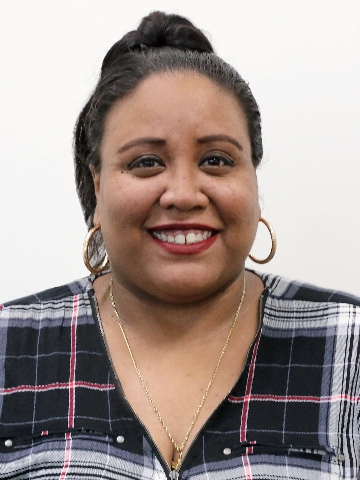 Vanessa Quintero
Pain Management Program Coordinator
Vanessa's primary role is to facilitate incoming referrals for treatment and scheduling evaluations for our Pain Management, Work Conditioning & Work Hardening Programs. She also supports the case management process of scheduling treatment program starts for our Pain Management, Work Conditioning & Work Hardening Programs. Vanessa is originally from New York and became a part of our team in December 2018. She is also bilingual in Spanish and is always available to assist with our patients.