Aviation
Neuropsychological and Psychological Evaluations of Pilots, ATC's (Air Traffic Control) and pilot candidates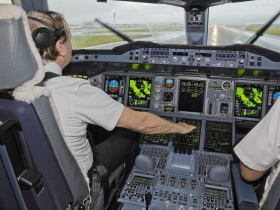 Neuropsychological and/or psychological assessment and testing may be required as part of the Federal Aviation Administration (FAA)'s pilot certification or re-certification process. The testing involves assessment of the pilot's cognitive functioning, mood functioning, memory and learning, processing speed and attention, as well as executive functions. Testing is performed in a 1:1 setting and includes some computerized testing, including administration of the CogScreen where appropriate.
Evaluations are performed in accordance with the FAA's requirements for neuropsychological, psychological, and HIMS evaluations.  Dr. Kelly Cornett, a board certified Neuropsychologist, is both HIMS certified and CogScreen trained to administer such testing, and will coordinate with your Aviation Medical Examiner (AME) during this process.
Dr. Cornett's aeromedical and fitness-for-duty evaluations include assessment of the following in pilots and airmen: depression and/or anxiety treated with SS
RI medication; substance abuse/dependence; attention deficit/hyperactivity disorder; HIV related conditions; as well as other mood, psychiatric, and neurocognitive concerns.
To schedule an appointment, please call David Kidder, our Programs Coordinator, at (206) 859-5036, or click here to send a message via our online form.